Breas
Regular price
$399.95 USD
Regular price
Sale price
$399.95 USD
Unit price
per
Sale
Sold out
LOGIN FOR YOUR PRICE
PURCHASE VIVO 45LS
Innovation for better breathing and quality of life.
The ultra-portable Vivo 45 LS life support ventilator is designed to maximize The Vivo 45LS life support ventilator maximizes patient mobility and breathing comfort. It features a built-in humidifier* with heated wire circuit* plus a comprehensive set of modes that includes Auto-EPAP* and High Flow Nasal Therapy* plus SpO2, EtCO2, FiO2 and PtcCO2 monitoring.
Features and Benefits

PATIENT COMFORT

Whisper Quiet operation (< 30 dB(A))

eSync's patented patient breath trigger minimizes uncomfortable auto-triggers caused by leaks
Vivo Auto-EPAP* works without oscillations, maneuvers, test breaths or test pulses. Works with PSV, PCV and PCV(A) with and without TgV

MOBILITY

Ultra-small and Lightweight
Up to 24 hour + Battery Life

IMPROVED CLINICAL WORKFLOW

Built-in Humidifier* for NIV with heated wire circuit* saves space and expense
Easy for clinicians and patients to use
iButton for instant help
AHI calculation*
Independent Clinician and Patient language selections

GETTING PATIENTS HOME

High Flow Nasal Therapy*
3 easy-to-use profiles adapt to patient activities
Support of leak, MPV and active exhalation valve circuits

MAY HELP REDUCE READMISSIONS

Remote connectivity to EveryWare
Early interventions from monitoring of SpO2, FiO2, EtCO2 and PtcCO2
eSync promotes patient compliance
View full details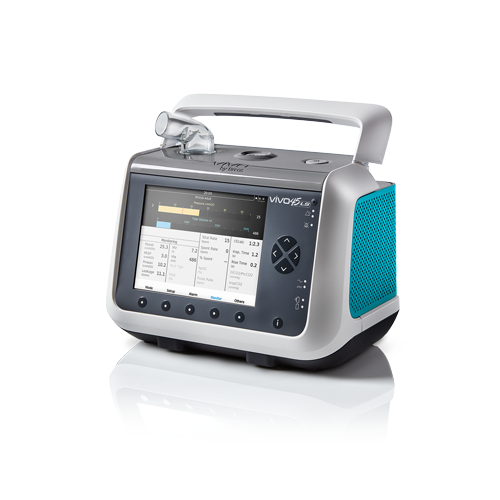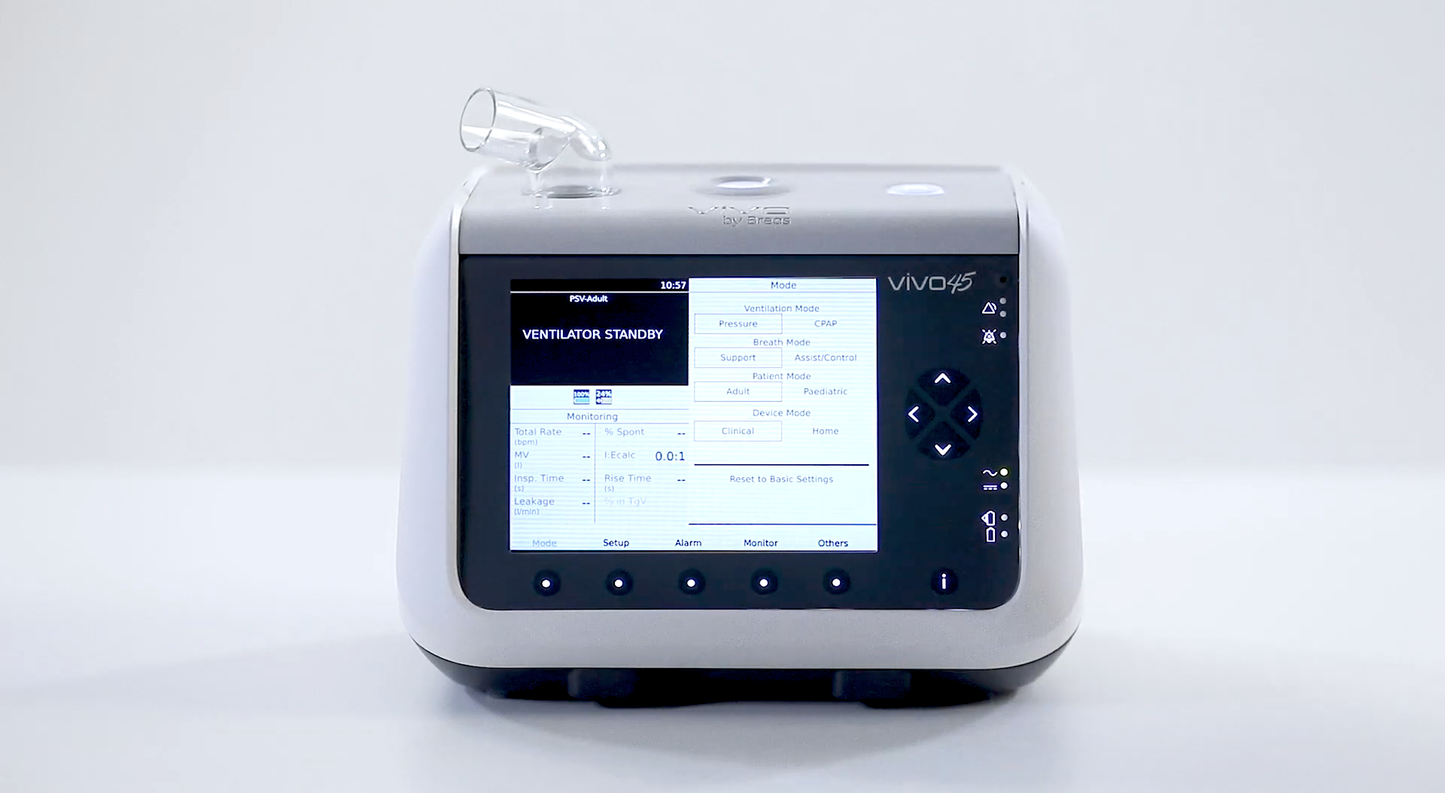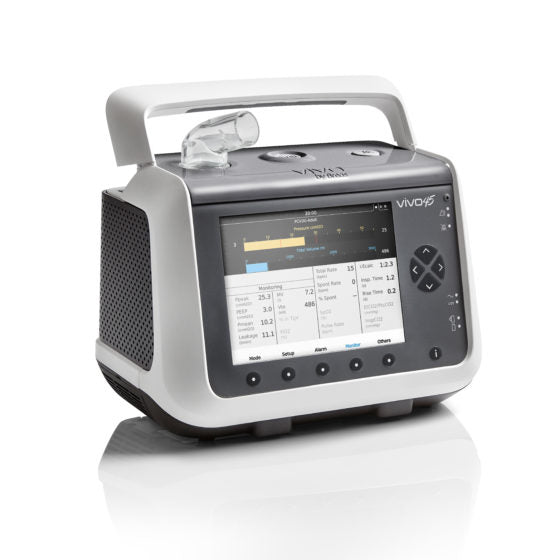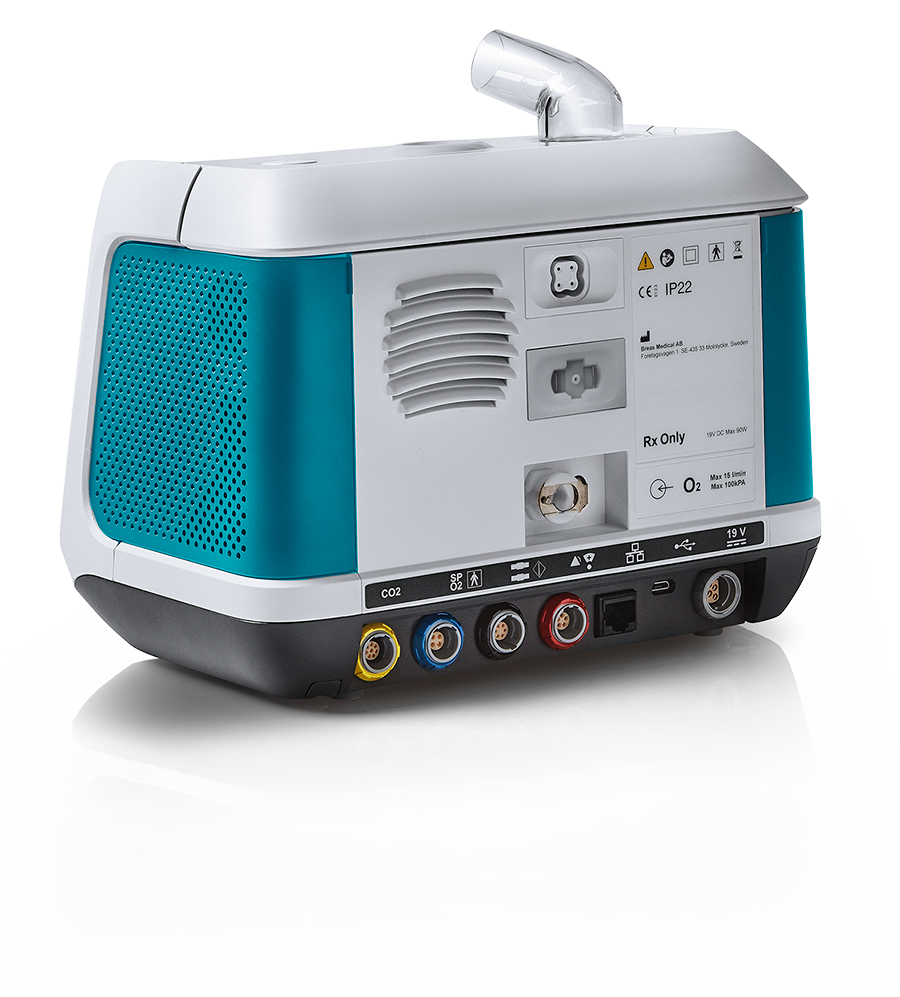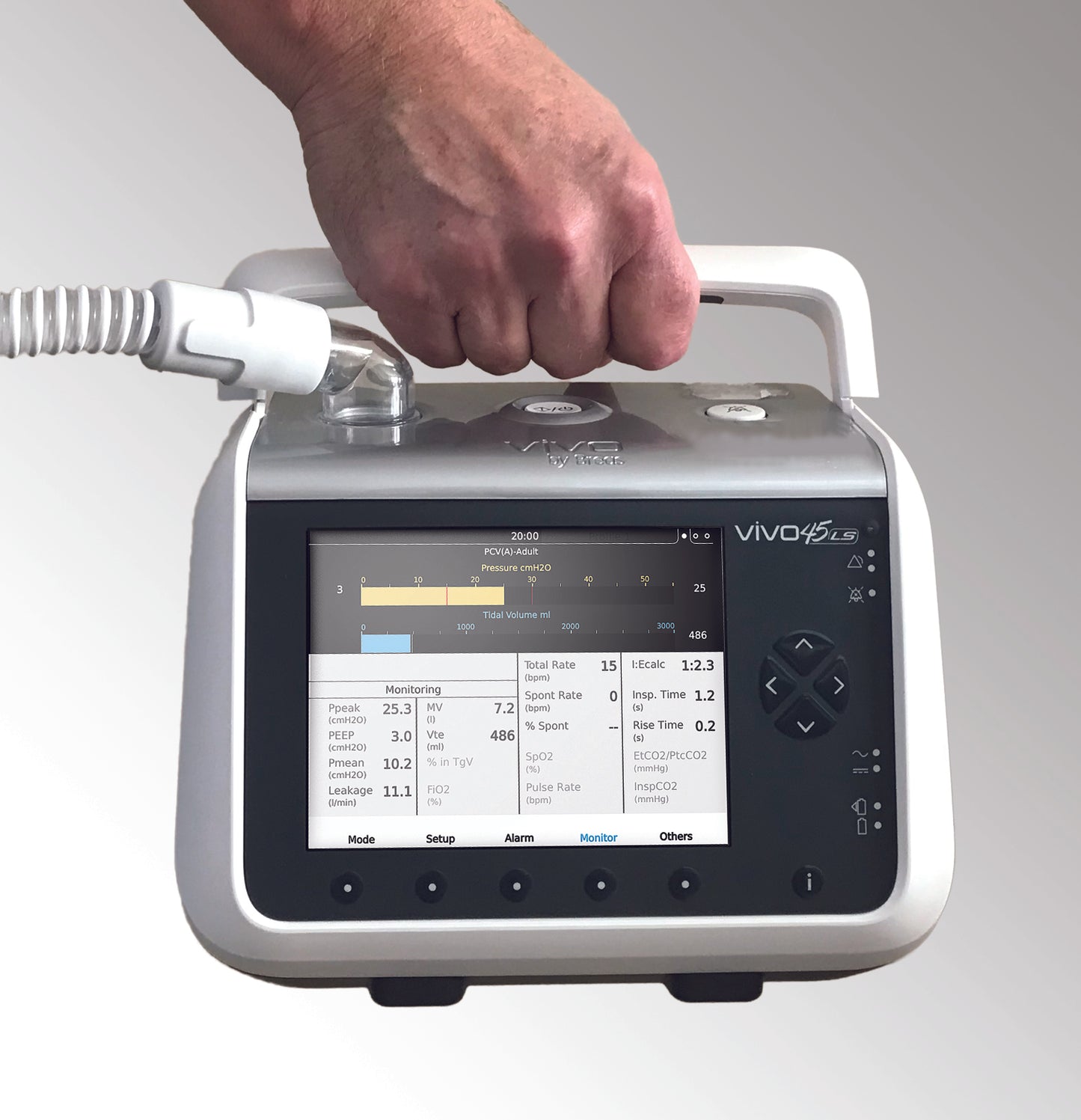 Product Experts and Specialist
  
Login

to place your order or contact one of our specialists for assistance. 
Hours of Operation

 
Monday - Friday:
8:30 AM - 5:00 PM (PST)
Saturday, Sunday and Holidays:

 
Available thru
CHAT
Contact Information
Toll Free: 1-877-867-7463