Breas
Regular price
$450.00 USD
Regular price
Sale price
$450.00 USD
Unit price
per
Sale
Sold out
LOGIN FOR YOUR PRICE
PURCHASE VIVO 50
The Vivo 50 is an advanced, reliable and intuitive life-support ventilator. It contains a full range of modes, extensive monitoring solutions, SpO2, CO2, and FiO2, and an easy-to-use menu structure. Treatment can easily be adopted to patients needs by three pre-set profiles and the home-adjust mode. A wide range of accessories make Vivo 50 highly suitable for use in the hospital, at home and in a mobile environment.
Vivo 50 has been designed for mobility. The four-hour internal battery combined with the 8-hour click-on battery provide 12 hours of autonomy. Vivo 50 also offers an appealing design and intuitive user-interface, making it an integrated part of hospital or home environment.
Intended use: Pediatric through adult patients weighing at least 22 lbs (10 kg)
Features and Benefits

PATIENT COMFORT

Ultra-quiet operation (< 30 dB(A))
eSync Technology's sensitive trigger adjusts on a breath by breath basis independent of leak
Adjustable through a patient's disease state with invasive, non-invasive and mouthpiece ventilation

MOBILITY

Small size (13.5″ x 4.9″ x 10.4″)
Lightweight (11 lbs)
12 hours of battery life (4 hours internal, 8 hours click-on battery)

IMPROVED WORKFLOW

Easy to navigate menus for patient setup
Integrated SpO2, FiO2 and etCO2 monitoring
iButton for instant information

GETTING PATIENTS HOME

Home Adjust Mode defines a limited setting range for certain treatment parameters.

HELP REDUCE READMISSIONS

Patient comfort promotes compliance
Early interventions based on etCO2 and pulse oximetry ventilation assessment
View full details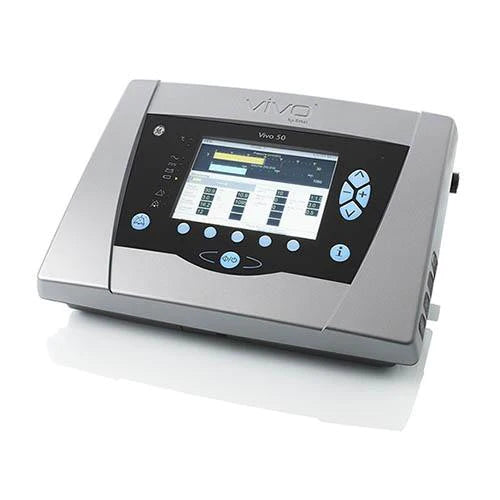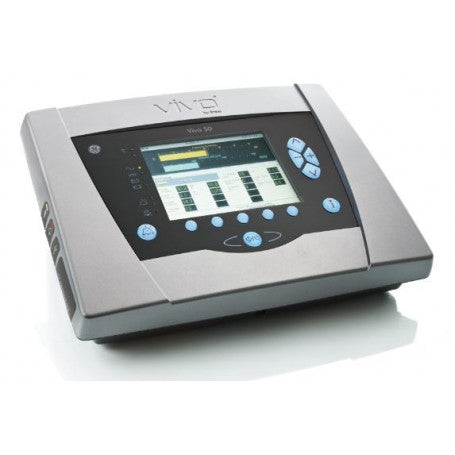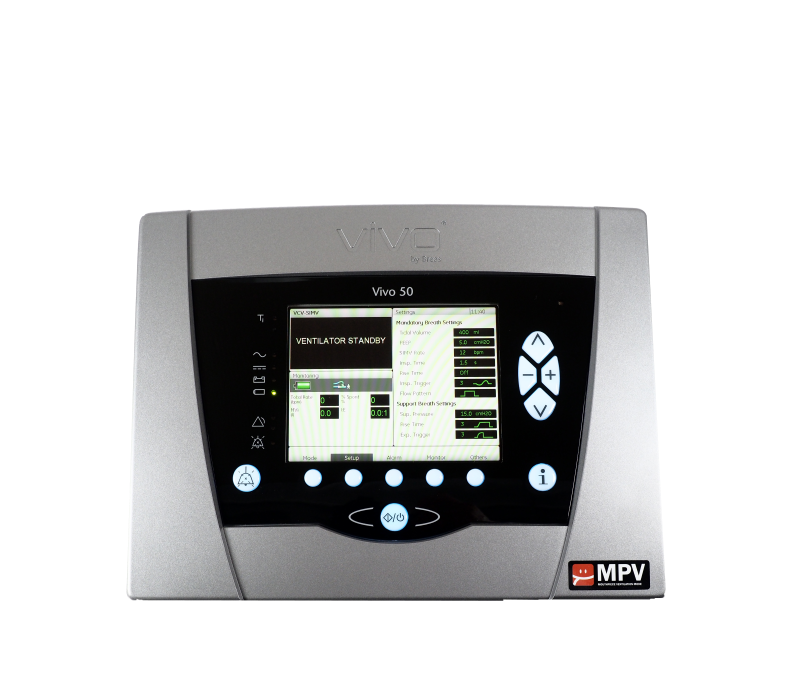 Product Experts and Specialist
  
Login

to place your order or contact one of our specialists for assistance. 
Hours of Operation

 
Monday - Friday:
8:30 AM - 5:00 PM (PST)
Saturday, Sunday and Holidays:

 
Available thru
CHAT
Contact Information
Toll Free: 1-877-867-7463